Important Dates

Submission:

Apr. 10, 2018




(Extended to Jun. 25, 2018)

Conference:

Jul. 25-27, 2018

Notification:

20-40 days after the submission

Publication:

15-20 days after the final edition
More Conferences
Contact Information

Email:

huiyi123net_july01@126.com

Cell Phone:

0086-18101720867

Telephone:

021-51098086

QQ:

2934920393

WeChat:

18101720867
2018 2nd International Conference on Social Sciences and Public Policy (ICSSPP2018) will be held at Crowne Plaza Chengdu City Centre (成都总府皇冠假日酒店) during Jul. 25-27, 2018.
Crowne Plaza Chengdu City Centre is located in the central business district of Chengdu. It's 40 minutes' drive from Shuangliu International Airport, 3 minutes' walk from Chun Xi Lu shopping street and takes only 10 minutes' walk to IFS and Taikoo Li which pool together hundreds of global brands and a number of high-end boutiques, or head out in search of the quintessentially Chinese Anshun Veranda Bridge, which doubles as a restaurant as it straddles the Jinjiang River. The new opening of Chengdu Museum and Sichuan provincial library, Sichuan art gallery could help you more fully understand the culture of Sichuan. Check into the Crowne Plaza Chengdu City Center hotel, you will have a relaxed and comfortable business or vacation trip.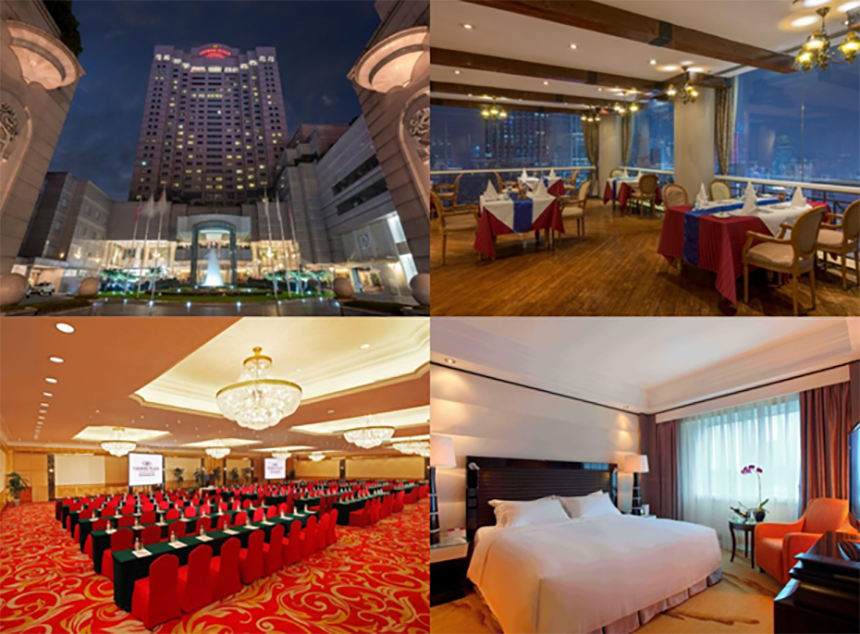 Hotel address: No. 31 Zongfu Street, Chengdu, China
The following is the hotel negotiated rate for participants:
Negotiated Rate for Participants
| | |
| --- | --- |
| Types | Negotiated Rate |
| Traditional Twin Rooms (Double Beds with Two Breakfast) | About 90 USD/Room/Night |
| Traditional King Room (Single Bed with One Breakfast) | About 90 USD/Room/Night |
If you need to book the hotel room with the negotiated rate, please contact the Organizing Committee directly:
Cell Phone: 0086 - 18917219762; Email: huiyi123net_july@126.com
To know more about the hotel, you can download the PDF by clicking the following link: Crowne Plaza Chengdu City Centre.pdf
Venue
Tourism in Chengdu
Chengdu (成都), the capital of China's southwest Sichuan Province, is famed for being the home of cute giant pandas. Located in the west of Sichuan Basin and in the center of Chengdu Plain, the city covers a total area of 12.3 thousand square kilometres (4,749 square miles) with a population of over 11 million. Consisting of abundant mineral resources, the land is extremely fertile. It was the capital of Liu Bei's Shu during the Three Kingdoms Era, as well as several other local kingdoms during the Middle Ages. It is now one of the most important economic, financial, commercial, cultural, transportation, and communication centers in Western China.
Here is the tourism route on Jul. 27, 2018 (from 8:30 to 17:00):
Chengdu Research Base of Giant Panda Breeding (大熊猫繁育研究基地)--- Wuhou Temple (武侯祠)--- Kuanzhai Ancient Street of Qing Dynasty (宽窄巷子)
Chengdu Research Base of Giant Panda Breeding (大熊猫繁育研究基地)
The giant panda is a rare and beloved animal, with a population of less than 2000, the species is included on the endangered list by the Convention on International Trade in Endangered Species of Wild Fauna and Flora and is protected by China's Wildlife Protective Law as the special-class protected animal. Because of its prominent scientific research value, endangered status, and delightful viewing value, the giant panda is considered a national treasure of China. Though small in number, giant pandas have visited many countries and served as envoys of friendship from China to the world.

Figure 1: Chengdu Research Base of Giant Panda Breeding (大熊猫繁育研究基地)
Wuhou Temple (武侯祠)
Wuhou Temple (Memorial Temple of Marquis Wu) (Figure 2) is dedicated to Zhuge Liang, the Marquis Wu (Wuhou) of Kingdom of Shu in the Three Kingdoms Period (220 - 280). Located in the south suburb of Chengdu, the temple covers 37,000 square meters (398,277 square feet). The date of its establishment is unclear, only that it was built next to the temple of Liu Bei, the emperor of Shu. It was combined with the Temple of Liu Bei at the beginning of the Ming Dynasty; consequently, the entrance plaque reads 'Zhaolie Temple of Han Dynasty' (Zhaolie is the posthumous title of Liu Bei). The current temple was rebuilt in 1672. Surrounded by old cypresses and classical red walls, it evokes nostalgia.
Figure 2: Wuhou Temple (武侯祠)
Kuanzhai Ancient Street of Qing Dynasty (宽窄巷子)
The Kuanzhai Alley (Figure 3) is often praised as the name card of Chengdu, capital of southwest China's Sichuan province. Composed of three ancient streets of Qing Dynasty (1636-1912), Kuanzhai Alley showcases the original local lifestyle. It has been one of the most popular tourist sites in Chengdu. Consisting of Wide Alley (Kuan Xiangzi), Narrow Alley (Zhai Xiangzi), Well Alley (Jing Xiangzi) three parallel ancient city alleys and 45 courtyards along them, Kuanzhai Ancient Street is one of Chengdu's historical and cultural reserves, together with Daci Temple reserve and Wenshu Monastery reserve. It is a microcosm of the city's history as well as a deep mark in local people's memory.

Figure 3: Kuanzhai Ancient Street of Qing Dynasty (宽窄巷子)